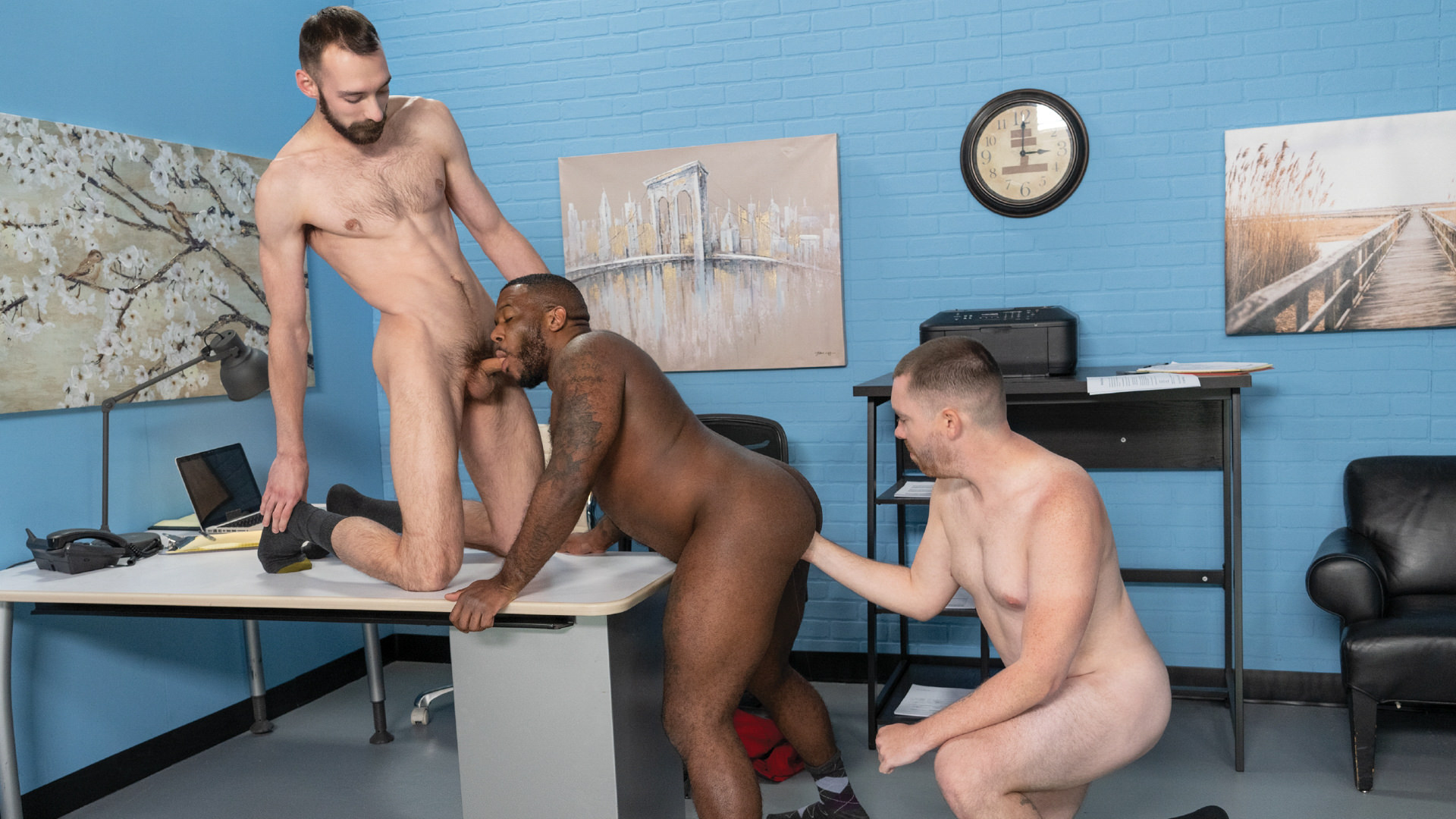 Actors: Micah Martinez, Johnny B, Nathan Daniels
Categories: 3-Some, Big Dick, Fisting, Jerk-Off, Oral, Rimming
Description: Johnny B. and Nathan Daniels are on the verge of scoring a job from perverted businessman Micah Martinez, but both need to pass one final test to prove they can truly fulfill their new responsibilities.
A naked Micah leans over his desk and instructs his two interviewees to get to work on his demanding holes. After seeing Nathan service the boss man's ass with his burly hands, Johnny decides he wants to get stretched out himself and is soon bent over next to his possible new employer as Nathan manhandles both of their asses.
Micah quickly busts all over the floor, giving Nathan time to focus all of his energy on Johnny's tight hole until his entire body is twitching and he's cumming all over himself.